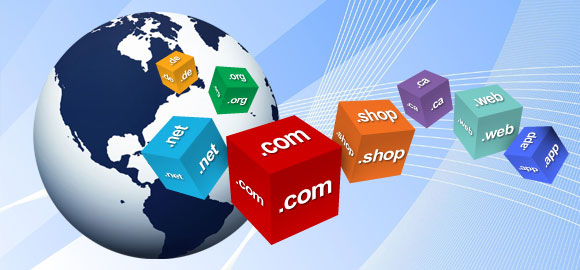 gTLD vs ccTLD – The Best of Both Worlds
When initially planning an online presence, many organizations wonder, "Should we use a generic domain extension (gTLD) like .com, .net, .org, etc. or a country code extension (ccTLD) like .us, .ca, .de, etc. to let visitors know where we're from?" It's an important question and one that should be carefully considered, since it will have an effect on how your brand is positioned and perceived by the market you're targeting.
Is your target market primarily located in your own country? ccTLDs serve as national identifiers, and consumers generally report that they prefer to do business and connect with companies located in their country. Other factors that would support choosing a ccTLD include the native language used for the content on the website, the currency used for your online transactions, and whether the main business address and phone numbers published on your site are local to a specific country.
Do your products and services have a broader global appeal? If that's the case, it may be a better choice to use a generic extension for your main website.
According to its online webmaster support pages, Google relies largely on a site's country domain (.us, .ca, .de, etc.) to identify a geographic location with its Geotargeting service. So when users are searching for local products and services, the results may favor regional websites.
Of course, there's nothing wrong with using both gTLDs and ccTLDs to establish your online presence. Many companies use a gTLD extension for their main site, and link to other country/language-specific satellite sites via ccTLD extensions for those site's domains.
What about new gTLDs?
It's expected that similar SEO logic using a niche targeting approach will be extended to the hundreds of new gTLDs that will be entering the Internet's name space in the near future. Google has invested millions of dollars in over 100 new domain name extensions that include common strings such as.app, .blog, .car and .music.
These new gTLDs stand to change the way people use the Internet to find information. The domain extensions will act as identifiers of the markets in which an organization operates, enabling users to easily perceive the nature of a site's content simply by looking at the domain name. For example, newbrandname.car will lead a user to associate the nature of a website's content with the auto industry in a way that newbrandname.com cannot.
For more info on these new gTLDs, and to stay informed on their releases, we invite you to sign in to our free new gTLD Watchlist services.